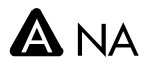 It's time to review the rules for planning an IFR flight with GPS navigation.  Maybe the airplane has an old receiver without WAAS capability.  Or maybe the rules have changed too many times to remember the current limitations.  Where to find the answers?
Destination Alternates – Without WAAS
I'm starting with destination rules, because most flight plans begin with that basic question:  Where to go and how to get there?
2013 – If you were aware of these rules a couple years ago, you knew to look them up in Published NOTAM No. GEN13000.  That notice expired in 2014.
2014 – AIM 1-1-18(g)(1) superseded the obscure notice, making the alternate airport rules somewhat easier to find.
2015 – The published 2015 FAR/AIM is already obsolete because the rules changed again on 8 January 2015.  Now, one must look for AIM 1-1-18(b)(5)(c).
I found four basic rules for flying GPS without WAAS:
Pilots "may file based on a GPS-based IAP at either the destination or the alternate airport, but not at both locations."
Pilots may plan for LNAV or CIRCLING minimums only, unless equipped for baro-VNAV.
A preflight RAIM prediction for the destination or the alternate airport is required.
Language left over from AIM 1-2-3(d) and Notice N 8900.218 indicate the non-GPS approach at the other location is required to "be flown without reliance on GPS."