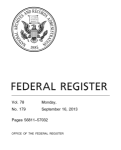 Yes, it's true!  After a CFI or CFII checkride, you do not need another flight review for 24 calendar months.
For example, I passed the commercial AMEL practical test on 26 October 2012.  When I was hired in October 2013, I reported my flight review date for my commercial test, meaning I would need a flight review in 2014.  But, then my flight review date changed.  Why?
As of 15 November 2013, flight instructor practical tests are recognized as flight reviews.  This rule was published as a revision to FAR 61.56 in the Federal Register under RIN 2120-AK23 on 16 September 2013, pages 56822 through 56829.
Thanks to this new regulation, my flight review date changed to 19 August 2013.  I will need a flight review in 2015.
If you find conflicting information on this topic, it is likely obsolete.  This new regulation does not appear in the ASA printing of the 2014 FAR/AIM.
Enjoy the new grace period, and have a Happy New Year!